Google is one of the biggest companies in the
Internet
today. It has been popular because of its search engine. Despite its size and popularity the company also has its own list of
mistakes
. Here are the
top 10 mistakes of Google.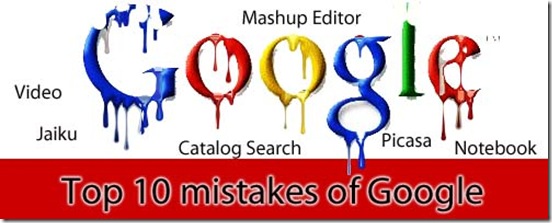 Last but not least newowin.net say's that "
Google to kill 6 of its failed projects
" these are listed as follows:
top 10 mistakes of Google
are easy to correct. With the way the company works these can be done within months.I just remember this quote (find in a webmaster
forum
)
Google seem to want to be the next Yahoo and Yahoo seem to want to be the next Google
Note:
Help and suggestions to improve this articles are always invited.
Update on 18 march,2009: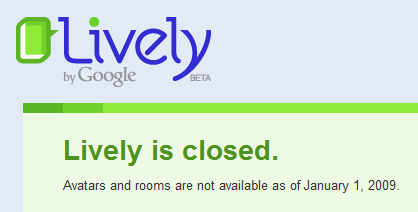 Google Lively
is addition in the list of Google fails.
About Google Lively :
Lively was a network of avatars and virtual rooms created and decorated by its users. Google launched Lively on July 8, 2008 as an experiment in providing people with more ways to express themselves on the Web.